1197. This device clamps onto a table and is used to hold cans to make them easier to open, patent number
906,871
.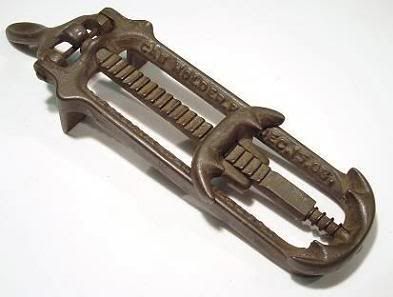 1198. This was marked "Corn Planter", the seeds are held in the top, moving the lever up and down releases them through the shaft to the ground.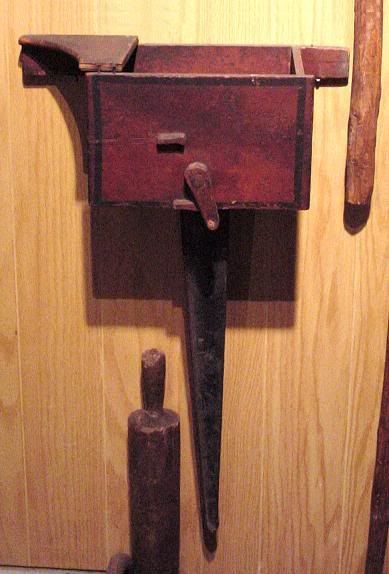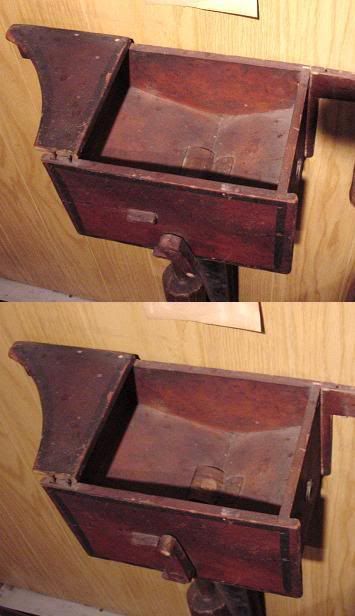 1199. A fisherman's lip grip scale and fish holder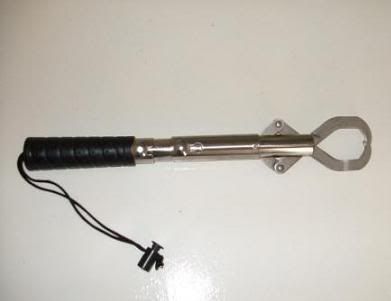 1200. Another version of a Cape Cod Lighter, it's soaked in kerosene and used to light a fireplace.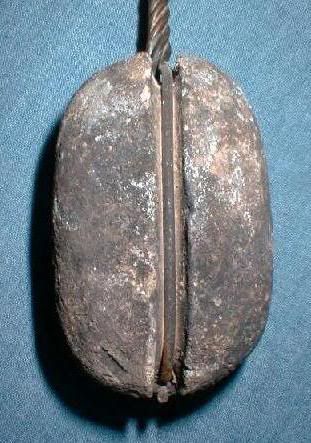 Someone sent me several photos of a very similar one, the stone is different but the handle looks to be the same: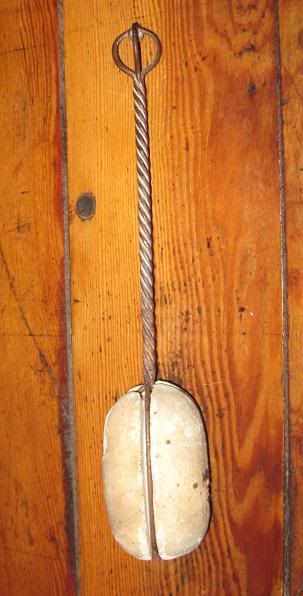 It was kept in a container filled with kerosene: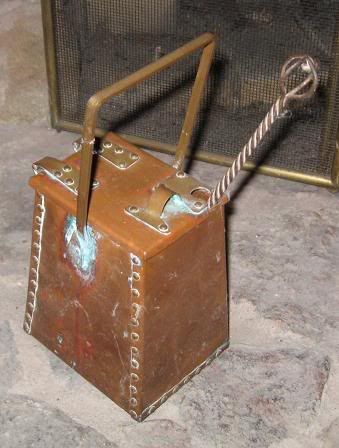 1201. No-spark wrenches from a gunpowder factory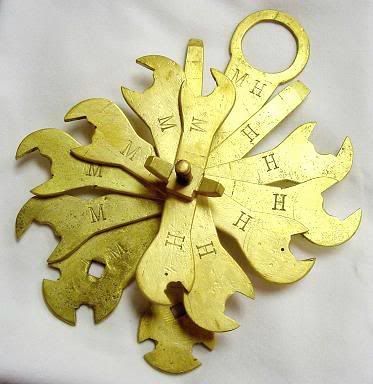 1202. A tent peg, patent number
1,724,688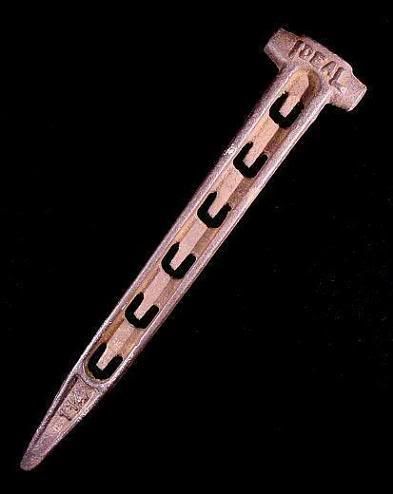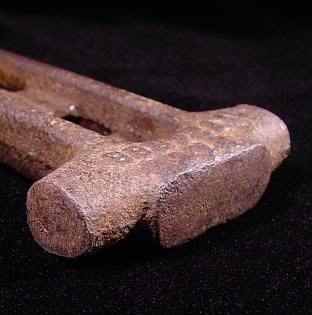 Previously seen on this site: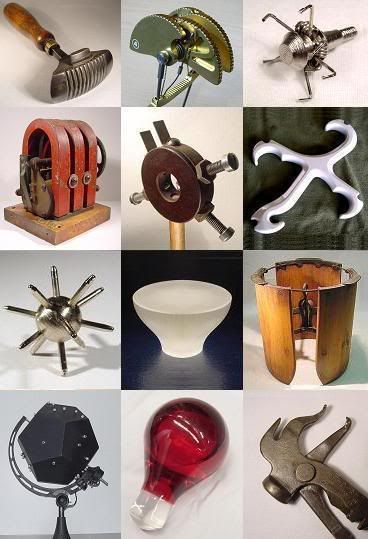 To submit photos, click on the profile link at the upper right to find my email address.
Last week's set is seen below,
click here
to view the entire post: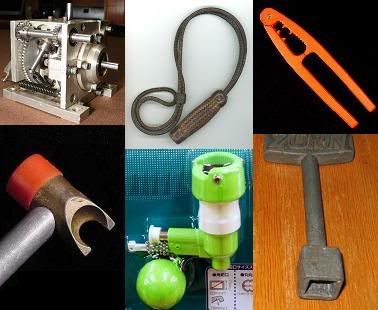 Black Ops Pro Tips
More discussion and comments on these photos can be found at the newsgroup
rec.puzzles
.